Your Marketing and Management Team
That's who we are and where we're from
Based out of beautiful Bozeman, Montana, Sync Web Design, LLC is the brain child of husband and wife duo Milton and Amanda Menasco. With over twenty years of combined experience in management, marketing and web creation, their goal was to build a web management company that would not only help businesses grow their web and market presence, but also use their backgrounds in business and management to help clients navigate their businesses into the future.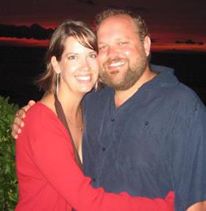 Milton Menasco has been working for over twenty years as a freelance web developer. Milton enjoys combining his backgrounds in business management and web development to help clients see new paths for their businesses and web marketing.
Amanda Menasco has over fifteen years experience in business management including website management and marketing. Amanda enjoys using her eye for detail and organizational skills to help clients achieve their sales and marketing goals.